About Us
Remove Pain. Restore Movement. Enjoy Life
This is the team that will be helping you on your path to recovery!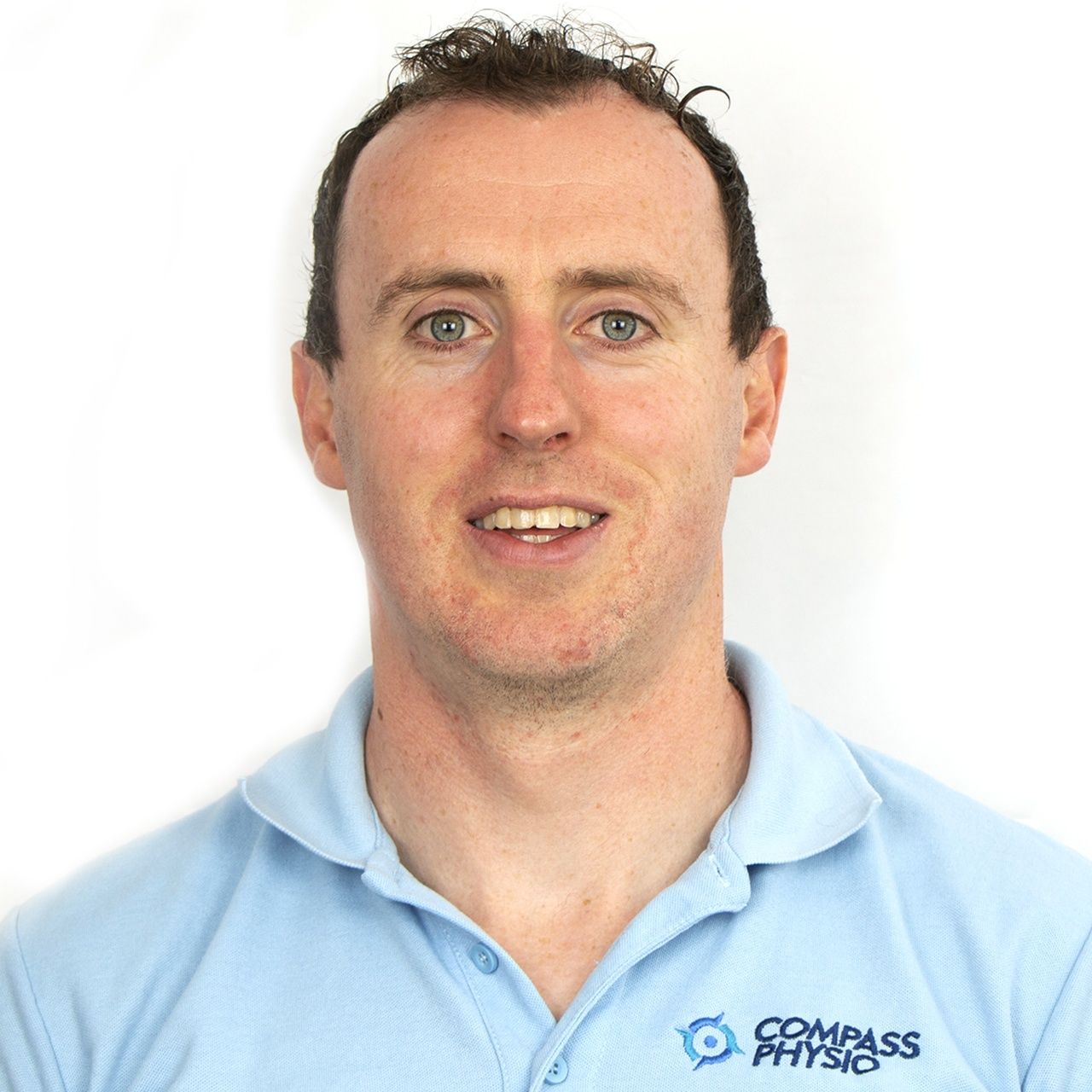 Patrick Mulligan
Clinic Co Director.
Chartered Physiotherapist
Orthopaedic Medicine
Paddy is a Chartered Physiotherapist and Co Owner and Director of Compass Physio.
He has a background in NHS, professional sport working in rugby and soccer in the UK. He has also consulted for the IRFU here in Ireland.
He is a Chartered Physiotherapist with qualifications in
– Orthopaedic Medicine
– Dry Needling
– Movement Screening
– Acupuncture
He is a board member of the Chartered Society of Physiotherapists.
He currently sees a wide range of clients in both the Compass Physio Enfield and Compass Physio Kilcock Clinics with a particular interest in those cases that have tried many different treatment approaches unsuccessfully previously.
He also still claims he can play gaelic at a decent level.
If you want to know a little bit more about Paddy here Click Here
Due to his current caseload if you wish to enquire about booking an appointment directly with Paddy please contact the clinic directly to enquire about availability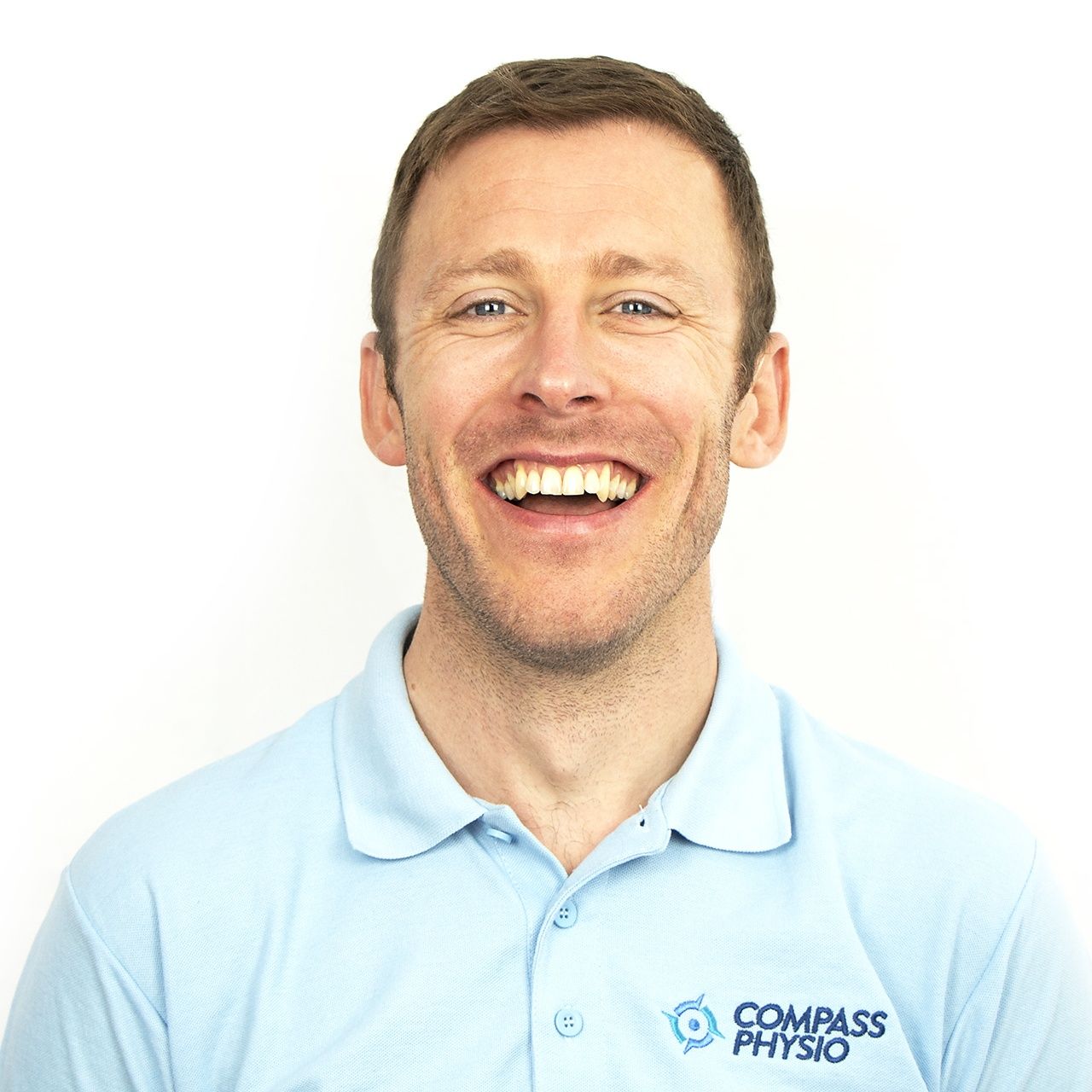 Colin Phillips
Clinic Co Director
Chartered Physiotherapist
Colin is also Co Director of Compass Physio. Based in our Compass Physio Castlecomer Clinic his background is in private practice.
He was wide ranging experience and training in private practice in the UK, New Zealand and Australia.
Colin's main area of expertise and experience is musculoskeletal physiotherapy with a keen interest in keeping rehabilitate our clients with a simple and functional approach.
He uses a variety of different treatment techniques including
– Deep tissue massage
– Manipulation
– Acupuncture
– Kinesio Taping and, of course, exercise prescription.
He believes that having such a variety of treatment options gives the best outcomes with patients as no two cases are ever the same.
As an active sports person Colin understands the importance of being able to do things we enjoy without pain or discomfort
To Find Out More About Colin Please Click Here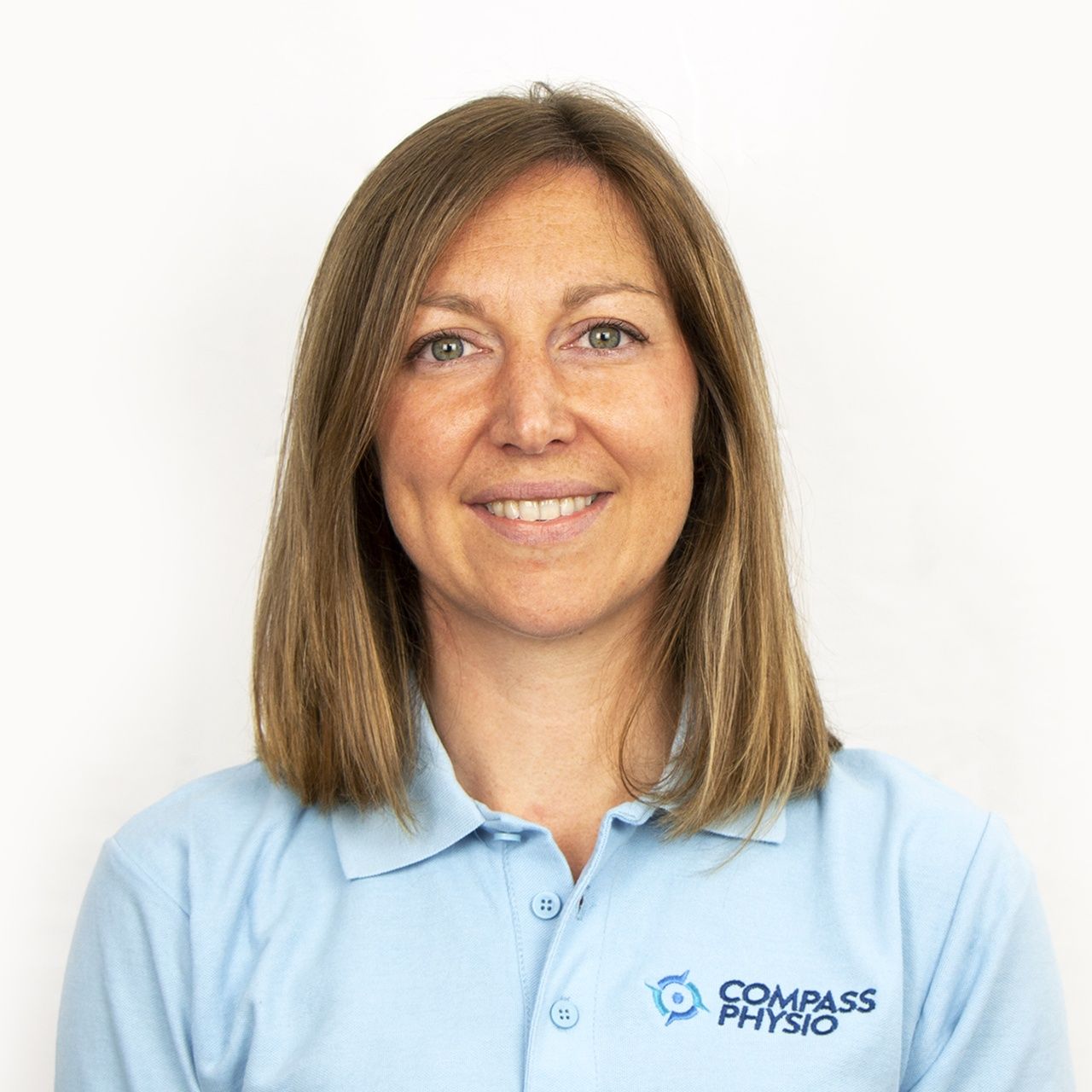 Aoife McCarthy
Specialist Children's Physio
Aoife is a specialist paediatric (Children's) physiotherapist who graduated from the University of Liverpool with a BSc (Hons) in Physiotherapy.
Aoife Leads our Children's Physio Service here and offers consultations from Compass Physio Enfield and starting in September 2021 Compass Physio Kilcock
Aoife's initial working career began in both the adult and sports setting she chose to specialise in paediatric physiotherapy in 2010.
From here she worked in a wide range of settings including both mainstream and special needs schools, clinics and also within the home environment.
Two years later Aoife then secured a senior post in the world renowned Alder Hey Children's Hospital and from here her career went from strength to strength.
During her time in post she gained excellent experience in a variety of clinical areas including
– Orthopaedics
– Neurology
– Hydrotherapy
– Respiratory
– Musculoskeletal outpatients
Aoifes passion and most recent post being within a team that specialised in the management and treatment of Neuromuscle Diseases.
It is due to this vast background of clinical experience and expertise that makes Aoife a well-rounded clinician who strives to put the child first.
As a mother of two herself, Aoife understands what it is like to have concerns over your child, no matter how big or small!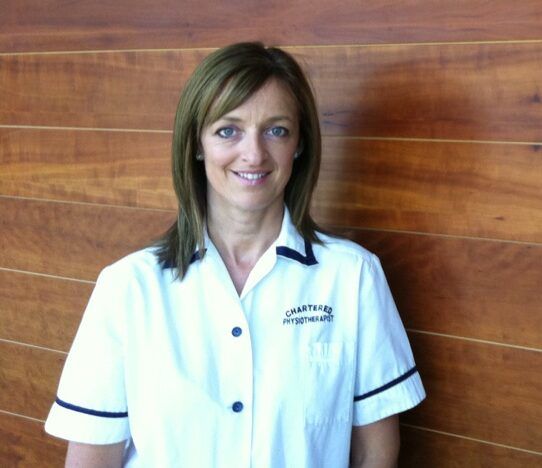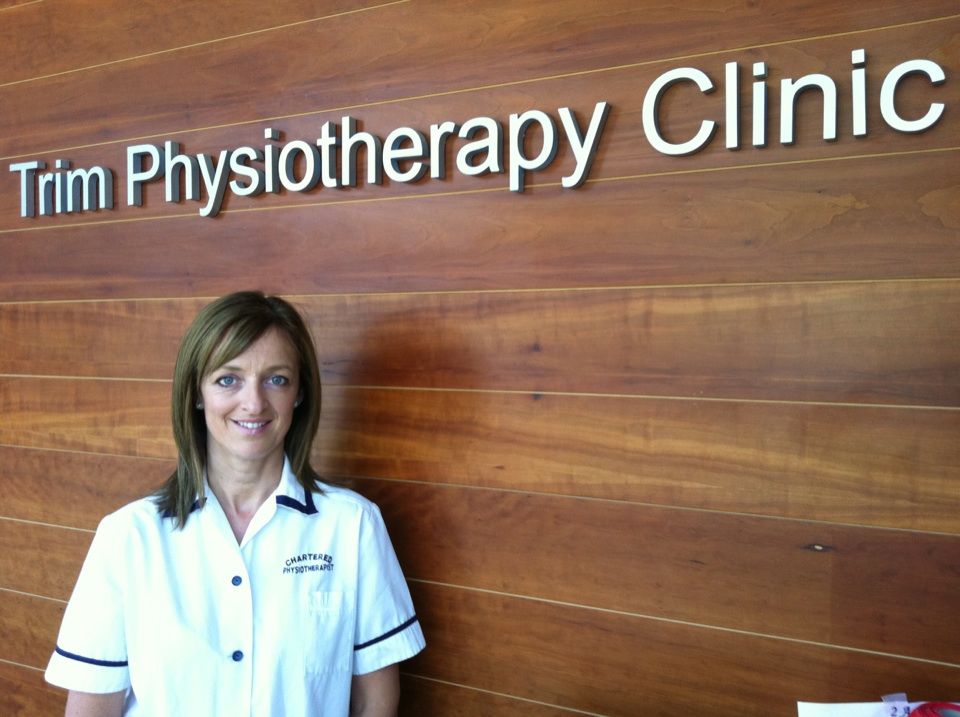 Denise graduated from Trinity College Dublin in 1993 with an honours degree in Physiotherapy. She worked in America in Washington DC and specialised in orthopaedics, joint replacement and cardiac rehabilitation. She also worked in Kentucky, where she gained extensive experience in private orthopaedic physiotherapy, especially in manual and manipulative treatment of spinal and sacro-iliac joint conditions.
On returning home in 1999, Denise has worked as a senior physiotherapy in the outpatient department of Connolly Hospital, Blanchardstown, specialising in musculoskeletal conditions, especially in the treatment of neck and back pain and in occupational Health and in setting up the Women's health department. She established the Trim Physiotherapy Clinic in 2003 and she has developed a close working relation with the local GP's.
Denise has also completed many specialist courses in a diversity of areas including acupuncture, Pilates, female urinary incontinence and orthotics. She is a practicing member of the Irish Society of Chartered Physiotherapists.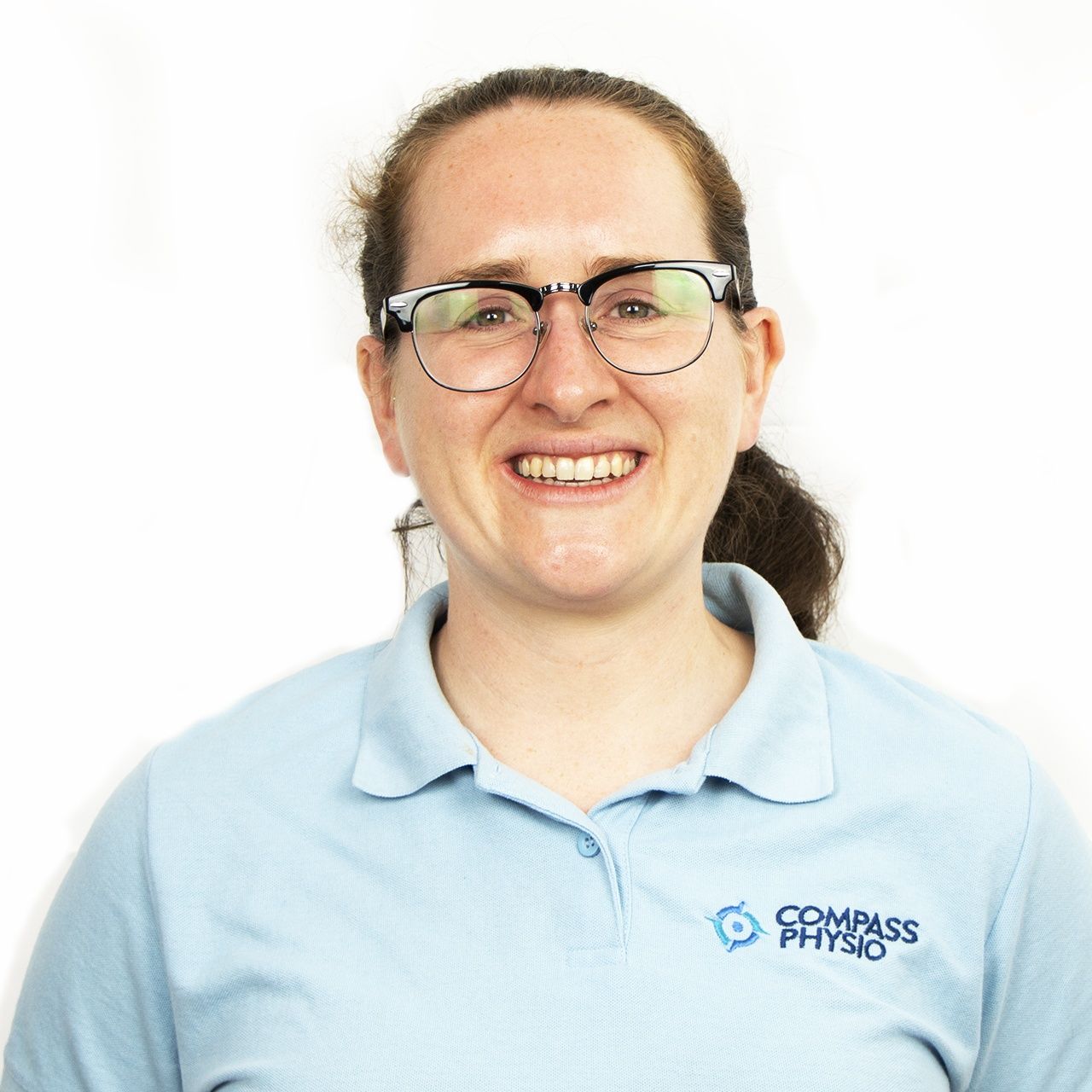 Ciara is a Physiotherapist with a keen interest in Musculoskeletal Physiotherapy. She has recently returned home to Ireland after living in New Zealand for over 5 years. She has gained great experience working in private practice settings in New Zealand.
She has worked with many sports teams in the past ranging from local teams at home in Tullamore to working at a New Zealand Women's 7's rugby development camp.
Ciara is passionate about listening to people in order to meet them where they're at and coming up with a plan to get them back to being able to live life to the fullest.
Ciara enjoys living an active lifestyle and has played Camogie and football most of her life.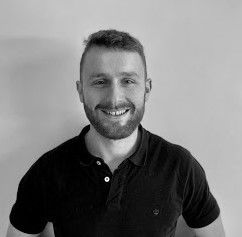 Bachellor´s Degree in Physiotherapy
Physiotherapist in a Spanish second division team (Real Oviedo CF)
C.o. In Manual Therapy and spinal manipulation by EOM international
Expert in Ultrasound-Guided Invasive Treatments
Expert in Dry-needling technique
Master´s Degree in Neuroscience Research
I am a 28 years old experienced Spanish physiotherapist. During the last 6 years I have been studying and working at the same time having achieved an excellent comprehension of musculoskeletal pathologies. My fields of expertise are sport injuries, ultrasound-guided invasive treatments and postural management of musicians. /span>
The main goal of my approach will be to personalize the treatment and integrate pain as much as possible with your personal psychosocial factors. I am not treating a knee or an ankle… I want to help the person behind this lack of comfort and happiness to recover his or her wellbeing.
Furthermore, I am an experienced ultratrail marathon runner, a quite good musician and a passionate about nature and mountain. Looking forward to seeing you in Compass Physio and boost your quality of life.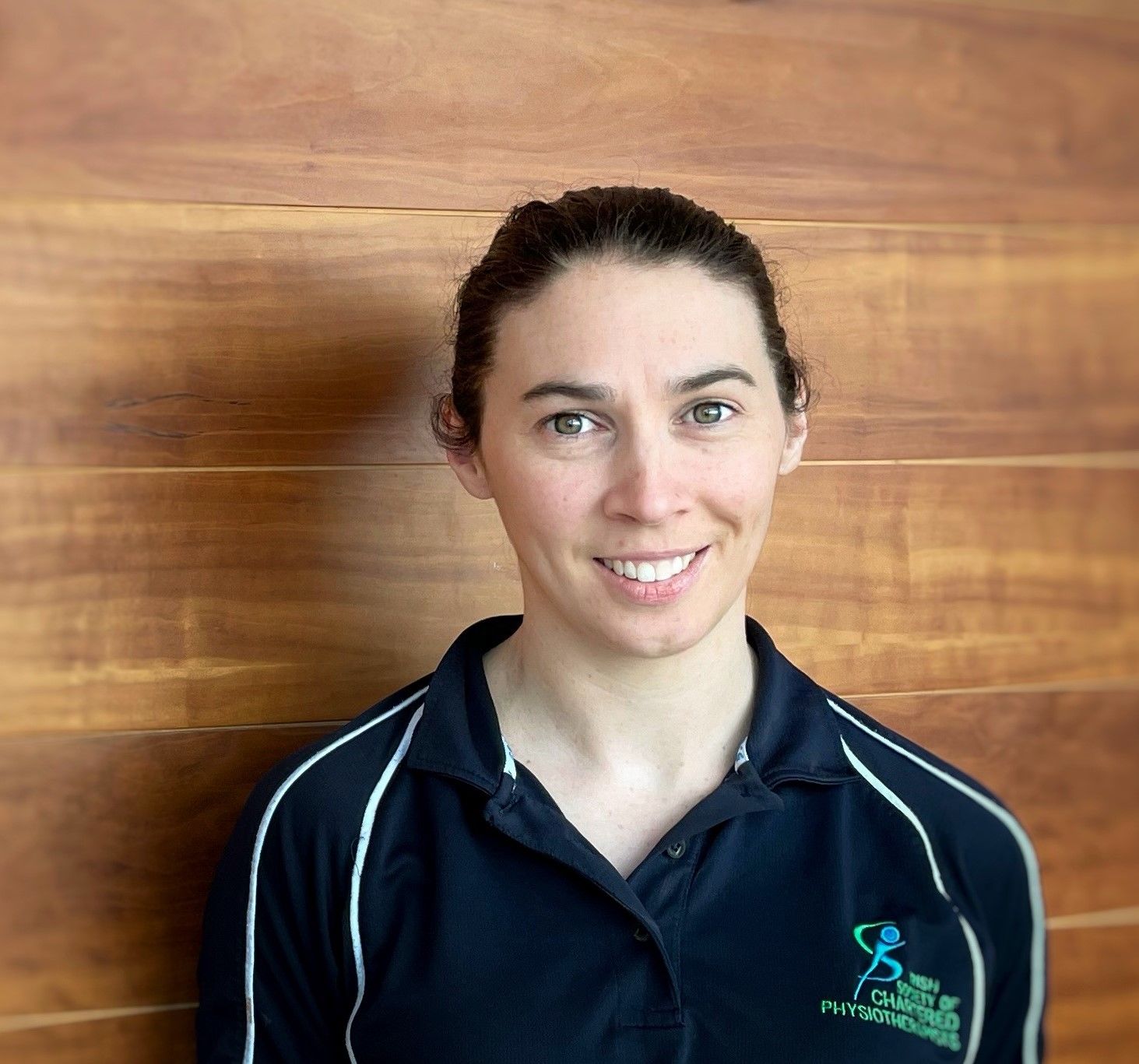 Fiona qualified from the University of Salford in Manchester in 2010. She has worked in the NHS gaining experience in a wide variety or areas including respiratory and neurology but mainly in the areas of orthopedics and musculoskeletal out patients.
Fiona has worked in private practice since summer 2015 treating people of all ages with different backgrounds and abilities with the aim of making everyone move well and pain free and back to what they enjoy weather it a short walk or back on the sports field.
Fiona is a registered member of the Irish Society of Physiotherapy and is CORU registered.
Fiona has a keen interest in sport and plays Gaelic football with her local club Donaghmoyne in Monaghan.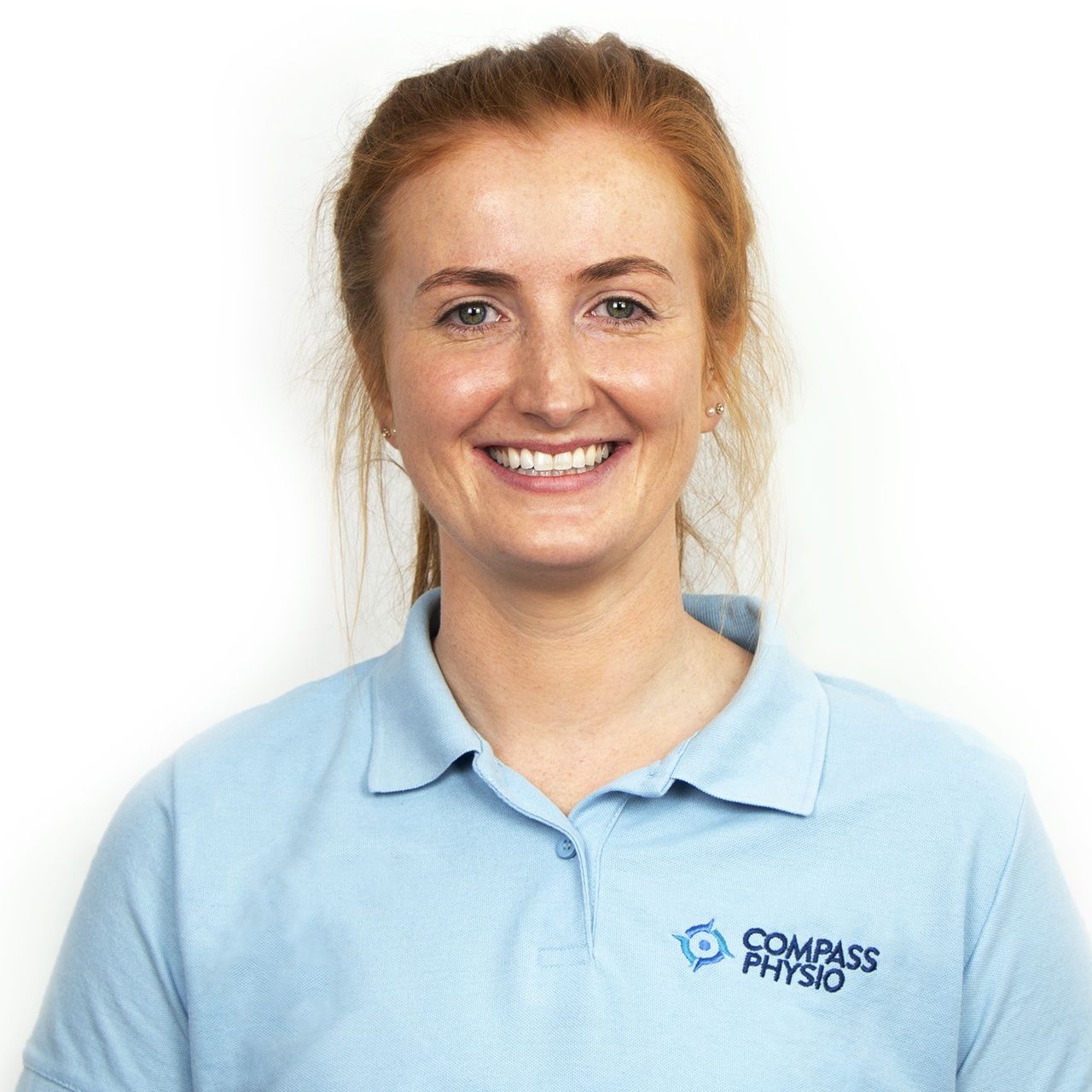 Christine
Physiotherapist
Christine has graduated with a Honours degree in Sport Science with Exercise Physiology and a Masters degree in Physiotherapy. She has recently returned home after studying in Scotland and working in Northern Ireland. She has a keen interest in musculoskeletal physiotherapy.
Christine has worked in a range healthcare settings within the NHS including rehabilitation centres, university hospitals and community settings. Christine's approach is listening to people and understanding their injury/condition, planning goals and educating people on rehabilitation and management approaches with the aim to getting them back to enjoying what they love best.
Marc
Chartered Physiotherapist
Marc is a Chartered Physiotherapist following the completion of my MSc in Physiotherapy from University College Cork. Prior to that, I obtained my BSc in Athletic Therapy & Training from DCU.
Marc gained clinical experience working in hospital-based environments and private practice in both Ireland and the USA. He is also a qualified Strength & Conditioning Coach and Dry Needling practitioner.
Marc has a keen interest in Musculoskeletal Physiotherapy and has worked with a wide variety of patients of all ages and levels, ranging from amateur to elite. Marcs philosophy is to help each person I see reach their health-related goals, no matter how difficult they may seem. Outside of the clinic, he enjoys maintaining an active lifestyle and play football with my local club; Dunderry.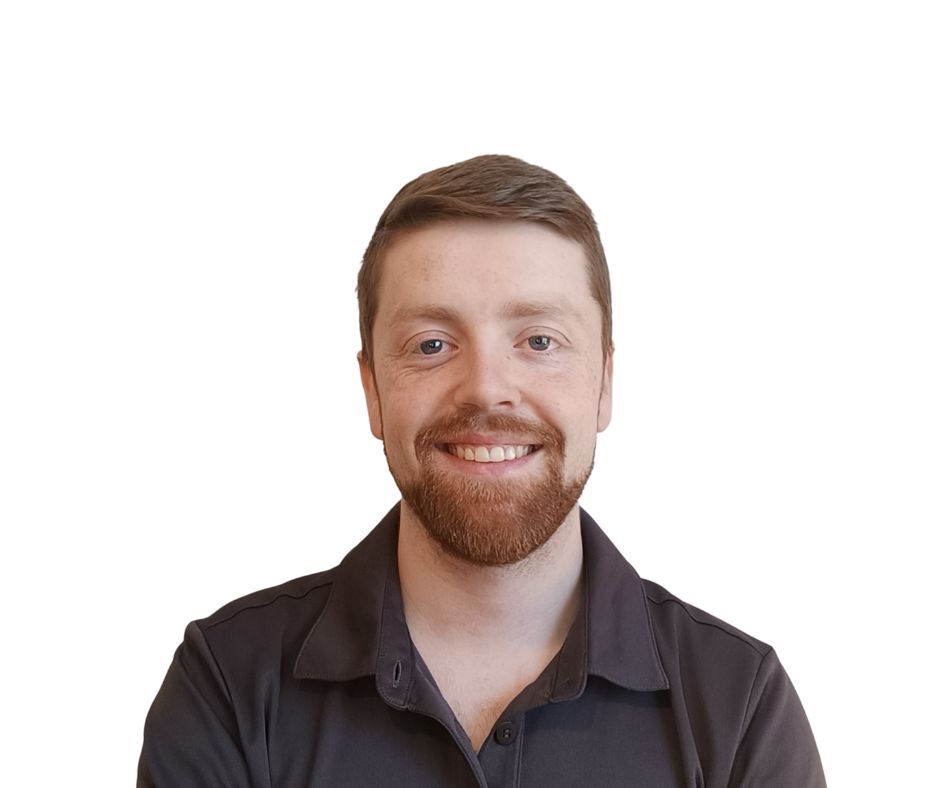 Aaron
graduated with a first class honours degree in Sports Rehabilitation and Athletic Therapy and alongside completing his PhD, has accumulated broad experience, helping people from all walks of life to move better, feel better, and get back to the activities they love.
Aaron
's PhD focused on effective communication in clinical practice so your understanding of your unique recovery journey are of utmost importance.
Aaron
's expertise is sporting injuries and has a wealth of experience to draw from including being the Athletic Therapist to the Kilkenny Senior Hurling Team, a position he has held since 2017.
Aaron
's approach aims to put you in the driving seat for your recovery and integrate everything we do into your day to day life, or training schedule.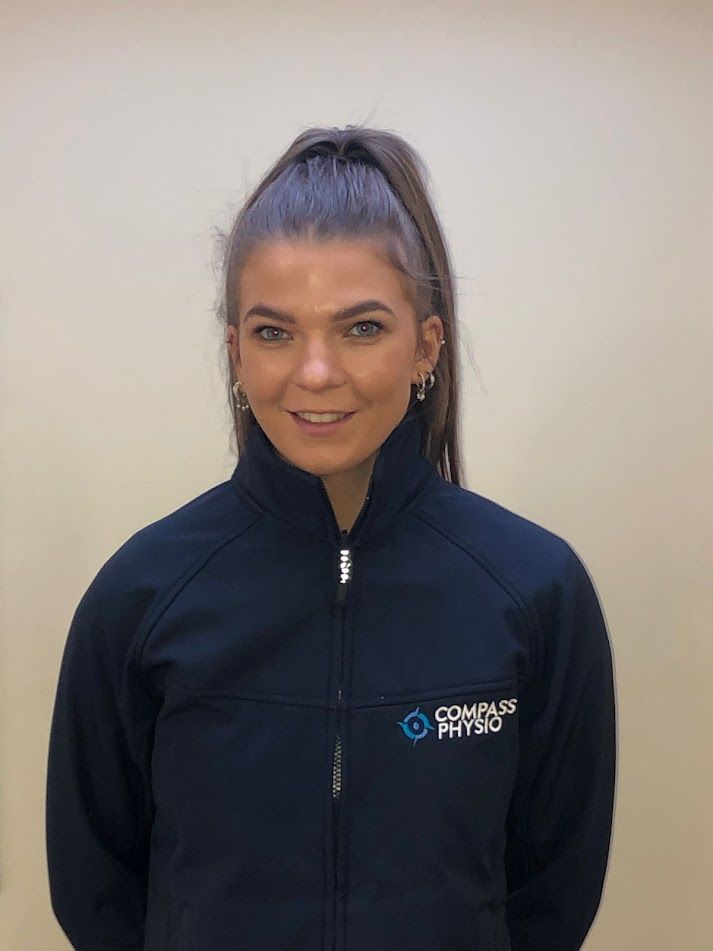 Anna
Athletic Therapist
Pilates Instructor
Anna is a qualified Athletic Therapist and Pilates Instructor here at Compass Physio.
She is from Tipperary and carried out her studies in Athlone.
While pursuing her career, Anna has worked with sports teams at both club and county level including the Offaly Senior Football team.
She also holds qualifications in Swedish massage and Electro Therapy Dry Needling.
Anna is passionate about the prevention and rehabilitation of musculoskeletal injuries and her goal is to help people to live at the fullest quality of life.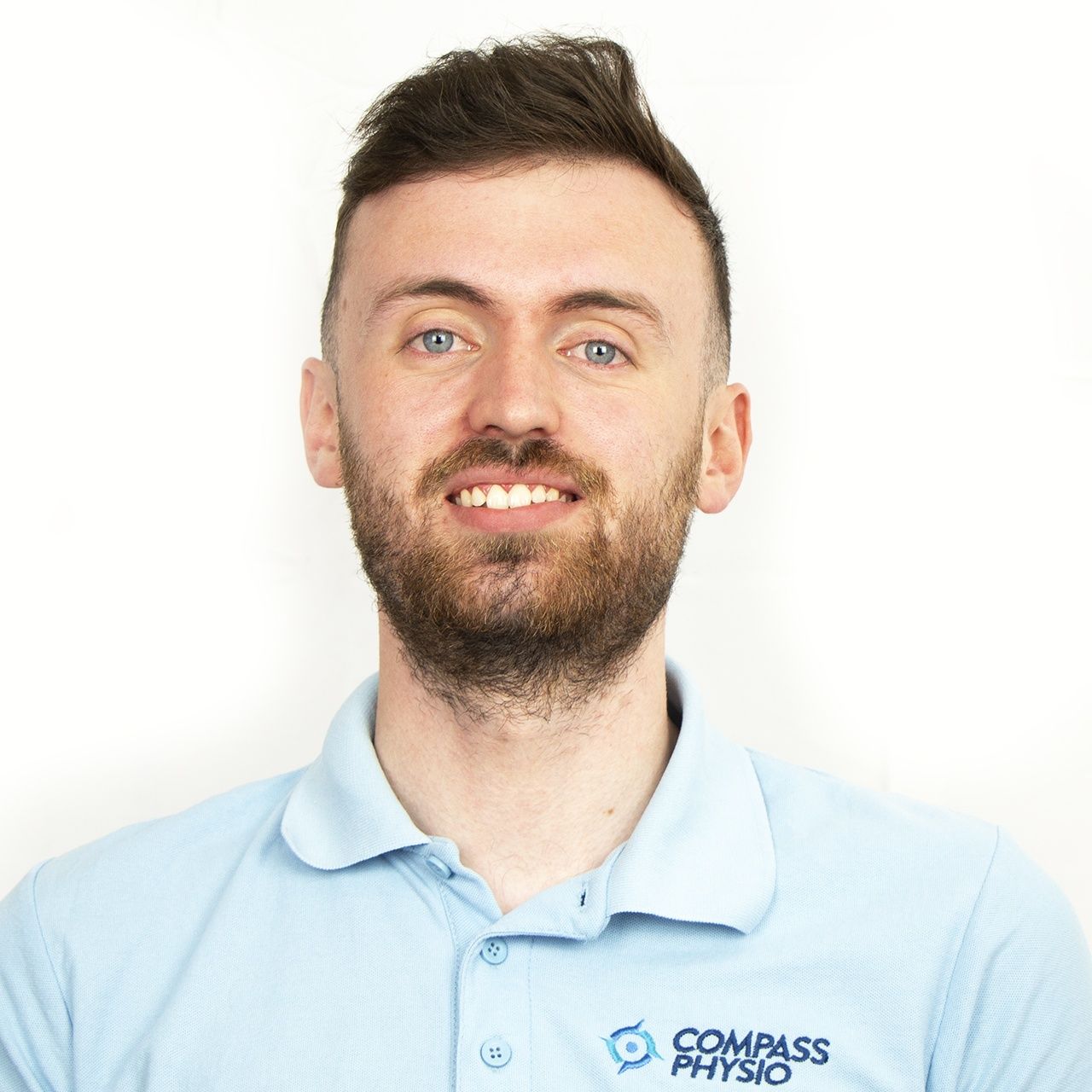 Adam
Head of Digital Marketing
Adam is from a background of Digital Marketing and Graphic Design. He is responsible for making your online journey here at Compass Physio as enjoyable and stress free as possible. Adam makes sure you can find your way around our website easily and that you enjoy our social media accounts.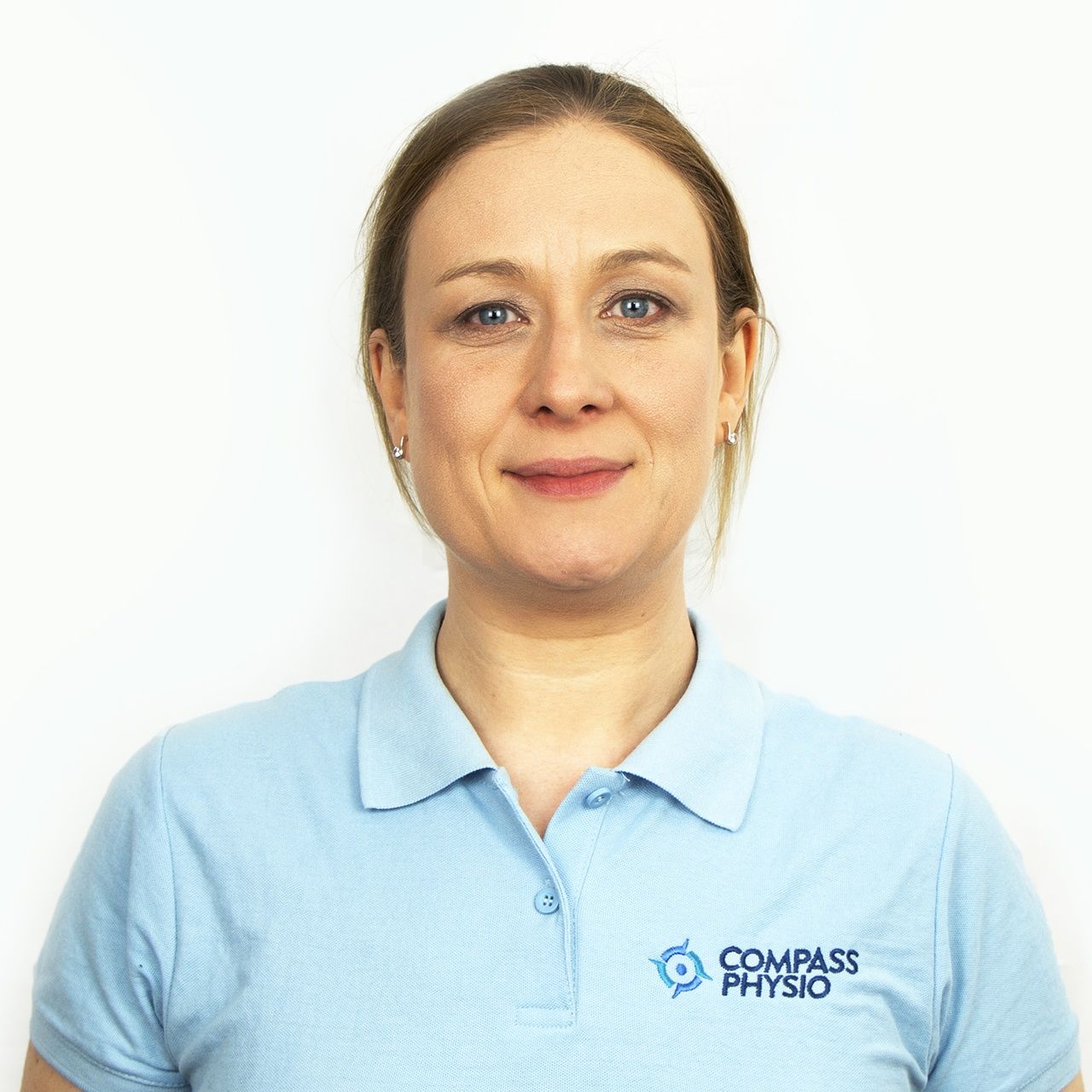 Anita
Client Care Specialist
Anita comes from a customer service background, and has over 15 experience in people-facing roles. As client care specialist, Anita's primary concern is to make your Compass Physio journey run as smoothly as possible.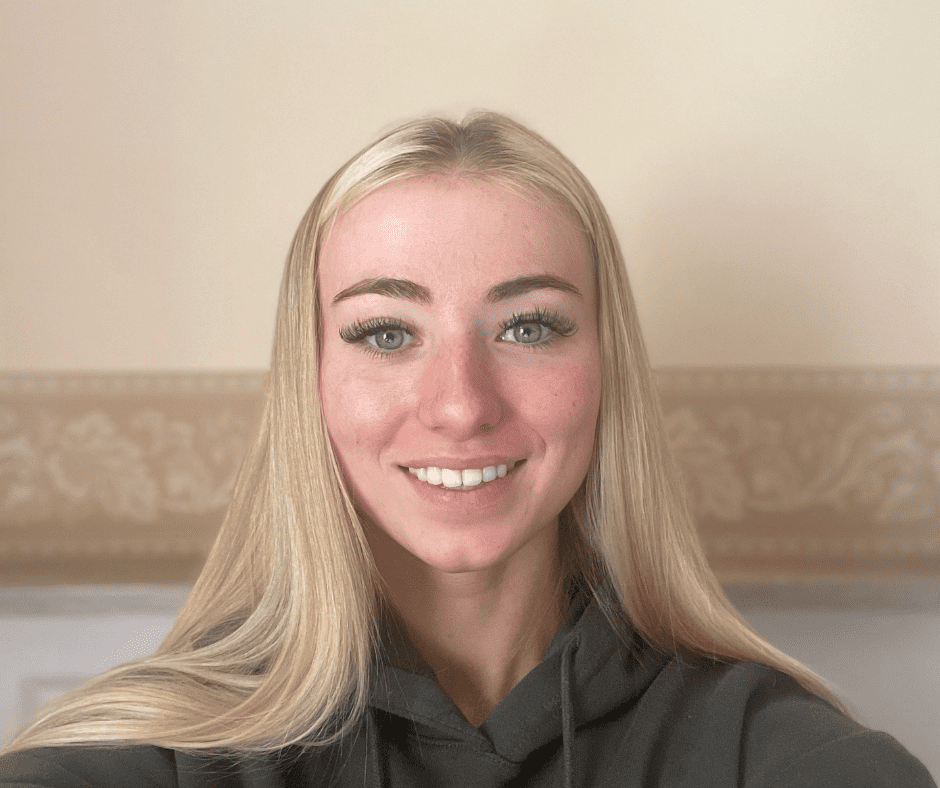 Leah is a qualified Pilates instructor with a keen interest in improving my clients posture, balance and strength . I'm studying BSc in Sports Therapy and currently in my final year.
Leah works with club GAA teams and passionate about the prevention of musculoskeletal injuries and the rehabilitation required. She likes to spend my spare time playing Camogie for my local club, Kilmessan.
Rebecca is from or native of Trim and she has been working at Trim-physiotherapy Clinic for over 12 years. She has a receptionist background for OVER 30 Years.
Teresa is native Meath person! Her background would mostly be in multinational manufacturing companies, mainly in product quality and development roles.
Teresa has a Jeb diploma in Teacher training for computers, and have done trainer courses to help new employees in their job.
Teresa took the leap to admin with Trim Physiotherapy in 2017, which I really enjoyed, and have been in admin roles since.
Hi We Are Paddy, Colin, And Aoife, It's Great To Meet You…
We are Compass Physio and our story starts as 3 friends who travelled the world and returned home to Ireland with a desire to share our skills with our local community.
Our Goal is to Educate, Empower and make a real difference each day we open the clinic door.
That's what's really led to us to opening our clinics in our local areas of Enfield, Kilcock and Castlecomer.
One of our Core values at Compass Physio is to offer solutions to problems (not just a diagnosis) while creating a wow factor experience.
We are constantly improving our offerings to you so that each client who attends gets the best possible care and outcome.
So if you are sick and tired of feeling sore or not being able to walk the loop around the town or play with the grandkids without worrying about your back then reach out to us.
There are plenty of options ranging from a free 15 minute chat right through to a full detailed assessment and plan of care to get you achieving your goal.
We want to break down the barriers to people receiving the highest quality physiotherapy for themselves and their loved ones.
If you're not sure if we can help, pick up the phone or send us a message, we will always point you in the right direction. We have dealt with most scenarios and still get that same buzz from seeing our clients achieve their goals that we did when we first started.
If you're not sure if we can help your specific situation, give us a call by clicking the button below and we will give you our honest opinion of how we can help, where we would start in your current situation and how long it will take for you to get to where you want to be.