How to stay active while working from home
Patrick Mulligan | 6th November 2020
Here at Compass physio
At Compass physio we are here to help all those who are working from home at this difficult time. At Compass phsyio we are here to help treat, manage and even prevent injuries which can happen when we work from home. Working from home has many advantages however recent reports have shown an increase in sedentary activity. Keep reading and find out how to keep yourself active and healthy at home
Quick facts
At present there are approximately 48% of Irish people are now working from home
Almost half of those working from home have reported an increase in musculoskeletal back, neck and shoulder pain
According to recent reports those who work from home have reported a 40% drop in their physical activity
Top Tips
Here at Compass physio we have put together some top tips to keep you healthy while you continue to work from home.
Let's move more!
Challenge yourself, try to set achievable targets each week. Start small and then go big with the number of steps, sets and exercises you are completing.
Give yourself reminders, keep the exercise mat out and ready as a gentle reminder for your morning pilates routine.
Give yourself a reward, each time you complete an exercise routine make sure to reward yourself. A simple trick is to complete your exercise routine before you sit down to eat.
Start an online class. There are tons of great resources out there today. Here at Compass physio we are running both pilates and mobility classes for active ageing.
Schedule your workouts. Set a time and a place for you to exercise. Starting a new routine can be difficult but once it has been established you'll be on the pigs back.
Get those Zzzz. Exercise can help to boost our energy levels however if we are missing out on sleep there is little hope! Make sure you are getting a full night's sleep after work by sticking to a regular bedtime.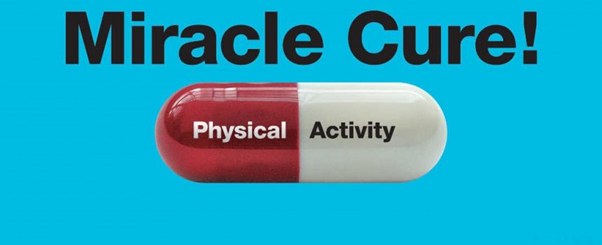 How Can Physiotherapy Help?
If you are finding it hard to complete regular exercises due to pain, fatigue or simply time schedules speak to us at Compass Physio.
Exercise is for everybody. At Compass physio we will complete a full physical assessment and will help identify any possible underlying causes that may limit your exercise regime.
Our chartered physiotherapists will help you to build strength and strategies which will help tackle any problem.
At Compass physio we will help you succeed and reach your goals.
To find out how Compass Physio can help, call 046 954 9456 (this number covers all clinics), click here to book online.
You can also email any questions to info@compassphysio.ie
Paddy Mulligan – MISCP Chartered Physiotherapist Compass Physio