The Curse of the ACL Injury In Gaelic Games
THE ANTERIOR CRUCIATE LIGAMENT (ACL)
Here at Compass Physio we as our clinics grow we are treating more and more people who play sport. This time of year club championships are swinging into action and one of the first points of contacts when someone gets an injury.
We can assess and advise people what their injury is and the best course of action. Over the past couple of months we have noticed an increase in ACL injuries at the clinic.
Sinonimos with soccer they seem to be more and more prevalent in gaelic games
Compass Physio ACL Quick facts
The ACL is one of the main stability ligaments in the knee
Up to 70% of ACL injuries occur without any sort of collision
Females are at a higher risk of an ACL injury.
Preventative training programs are shown to reduce knee injuries such as ACL by as much as 50%.
What is the ACL?
Anterior Cruciate Ligament (ACL) injuries are one of the most feared injuries in sport. The ACL is a ligament located inside the knee joint. The ACL is responsible for preventing excessive forward movement inside the knee joint. Most ACL injuries will result in a full ligament tear. It is however also possible to sprain your ACL to varying degrees.
How does an ACL injury happen?
Sudden directional change while running
Turning quickly on a planted foot
Landing awkwardly from a jump
Receiving a direct blow to the knee, as might occur during a tackle
What does an ACL injury feel like?
A torn ACL may cause a 'popping' sensation. This will follow with intense pain. The pain will make walking or weight-bearing very difficult.
The knee joint will begin to swell within a few hours because of bleeding within the joint, making it difficult to straighten the knee.
What happens next?
Initially an X-ray will be completed to rule out any possible fractures. If an ACL injury is suspected MRI will be ordered.
This will be required to examine the full extent of the injury. Surgery may be necessary to replace a torn ACL. This will depend on the extent of tearing, physical fitness and quality of the tissue.
The surgery is a day procedure, where the damaged ligament is removed and replaced.
Following this you will begin physiotherapy rehab.
What does the rehab involve?
Under the guidance of a chartered physiotherapist you will be begin graded exercises that will allow you to gradually build up your strength and return to sport.
ACL rehabilitation can be demanding, complex and difficult. Full ACL recovery and return to sports typically can take up to 1 year.
An ACL injury is never a career ending injury. Here at Compass Physio we will guide you on every step of the journey.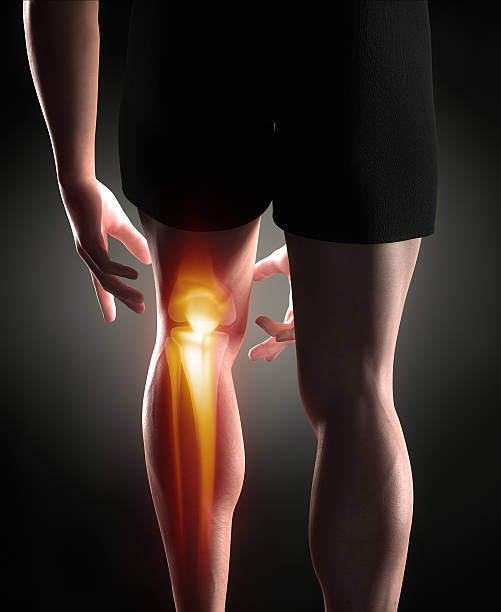 How Can Physiotherapy Help?
If you are finding it hard to complete regular exercises due to pain, fatigue or simply time schedules speak to us at Compass Physio.
Exercise is for everybody. At Compass physio we will complete a full physical assessment and will help identify any possible underlying causes that may limit your exercise regime.
Our chartered physiotherapists will help you to build strength and strategies which will help tackle any problem.
At Compass physio we will help you succeed and reach your goals.
To find out how Compass Physio can help, call 046 954 9456 (this number covers all clinics), click here to book online.
You can also email any questions to info@compassphysio.ie
Paddy Mulligan – MISCP Chartered Physiotherapist Compass Physio