Here at Compass Physio and Trim Physio we pride ourselves on offering deep tissue massage. We have expert therapists who have worked for years to perfect their hands on skills
Massage therapy is a treatment technique that can help to..
Positively Impact Chronic Pain
Deep Tissue Massage
(Massage Deep Tissue)
Deep tissue massages as the name suggests allows for the treatment of the deeper layers of the muscles
It is often used by sports people to help with the recovery process after intense exercises or with some sports injuries
We also see people attend the clinic on occasion after a build up of tension from day to day life and use it as a form of stress relief.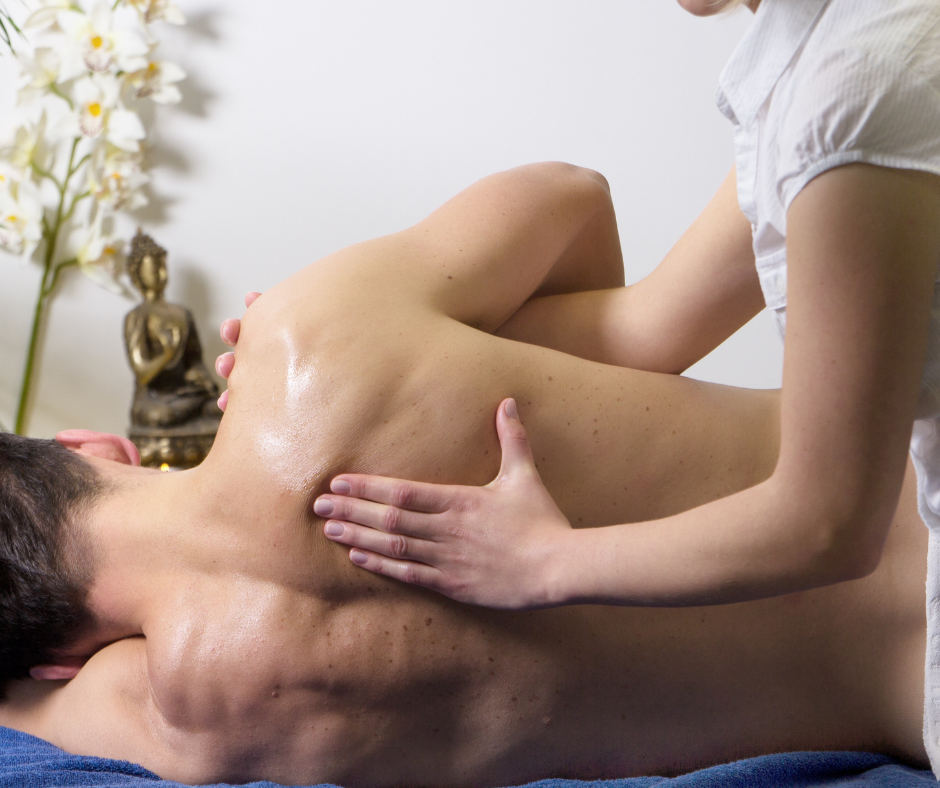 Deep Tissue Massage Therapy 
By mobilising the deeper layers of the muscle with the deep tissue techniques there is increased blood flow to the area
Sometimes people are put of by the thoughts of a deep tissue massage as they fear it will be too painful
Massage therapy for muscle pain may be uncomfortable but constant feedback to and from the therapist ensures that it is a positive and beneficial experience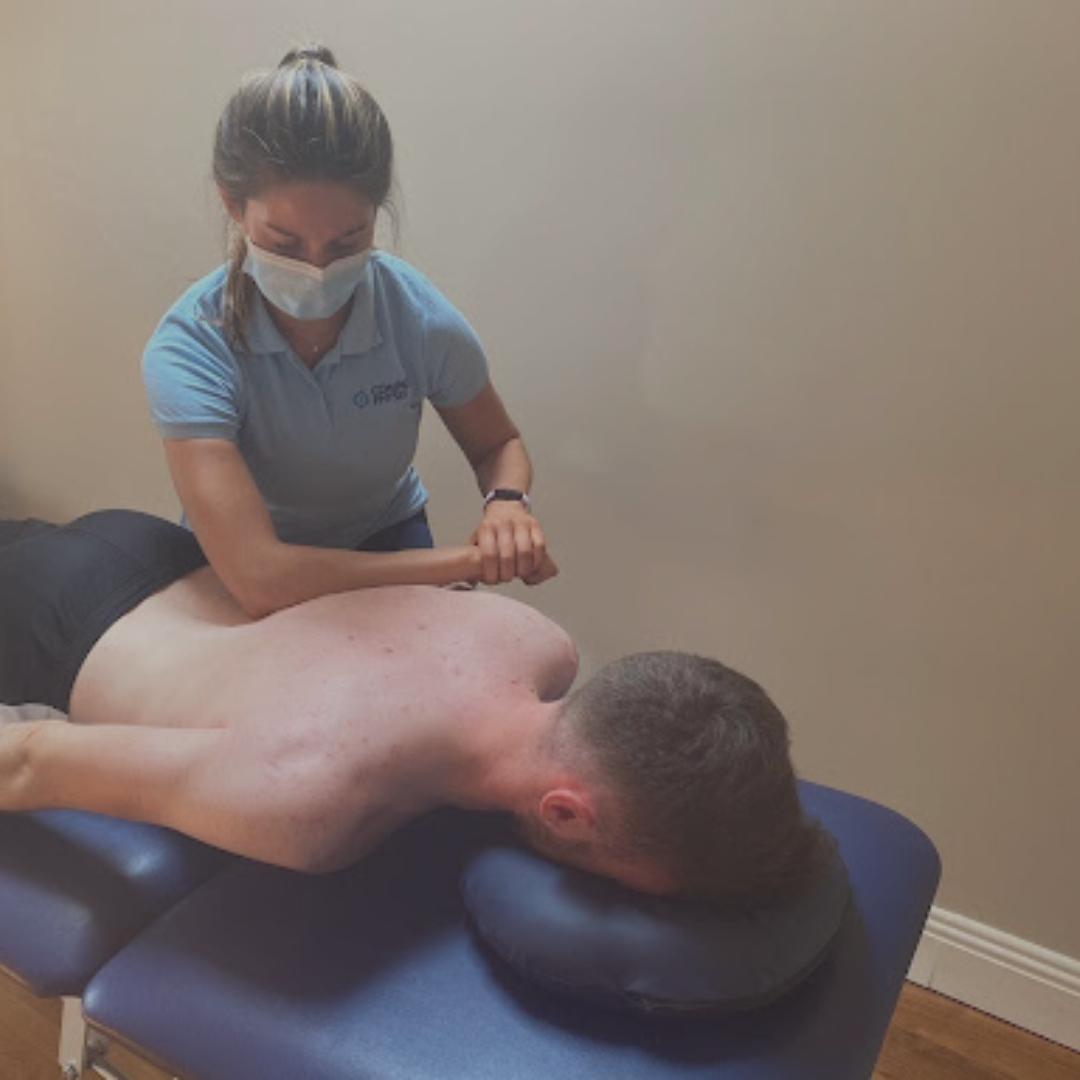 We are often asked is this different to deep tissue massage. There are many different massage therapies that include swedish massage and therapeutic massage therapy
As Physiotherapists our expertise lay with the diagnosis and hands on treatment
Within Compass and Trim Physio we are thankful to have an expert team of athletic therapists that work closely with us on muscle injuries and allow for the reduction in muscle tension.
Back massage techniques can involve firm pressure along the line of the back and the spine
Examples of common massage technique such are effleurgae and petrissage
Often the deep tissue massage allows the muscles in the back to relax in the short term so the therapist can identify if there is any deep underlaying issue.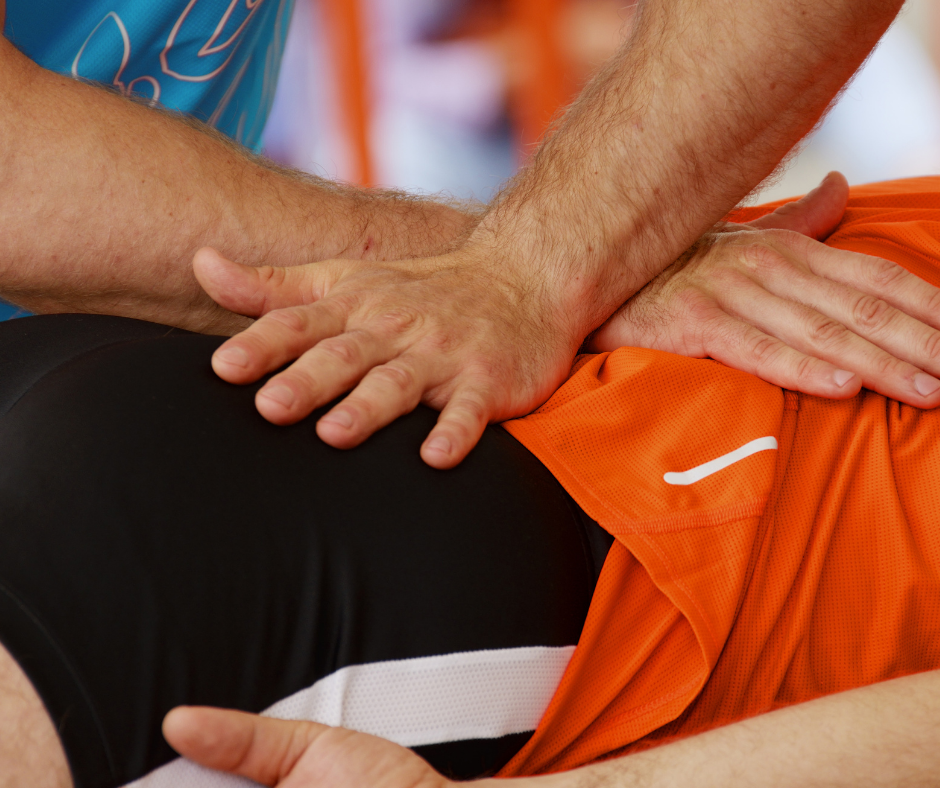 Benefits Of Sports Massage
As mentioned previously some potential benefits include
– Increased joint range of motion (ROM)
– Increased flexibility
– Increased sense of well-being
– Decreased muscle tension
– Decreased neurological excitability (nerves more relaxed)
– Decreased muscle spasms
– Better sleep
Often clients who attend with back pain will get relief from deep tissue massage
It forms one part of the treatment and recovery process for those suffering with back pain.
If you want to find out more about Deep Tissues Massage you can contact the clinic direct on 046 954 9456 or email info@compassphysio.ie